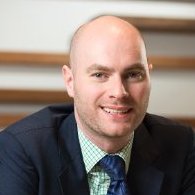 We are very pleased to announce Paul Smith, Head of Marketing, Australian Ethical Investment, Chair of the Jane Goodall Institute of Australia and Founding Member of Conscious Capitalism Australia will be speaking at our next Sydney Sustainability Drinks event on Wednesday 13 August 2014.
Keynote Speaker
Paul Smith is an experienced senior business and marketing executive, non-profit board member and "Agent of Change". He is an advocate for blending personal responsibility, business, money and compassion.
Responsible for developing growth strategies, meaningful and mutually beneficial partnerships and taking the Australian Ethical brand to a whole new level, his small but awesome team looks after marketing and corporate communications, working closely with the Managing Director and senior management.
He is a frequent speaker on the why, the what and the how of ethical investment. Each presentation being a chance to connect with our ever-growing community.
Guest Speakers (3 min each)
Julien Vincent, Lead Campaigner, Market Forces: On the 18th of October, Market Forces and 350.org will be calling on thousands of Australians to turn out at bank branches around Australia and publicly close their accounts in protest if the big banks won't stop funding the dirty fossil fuel industry in Australia's biggest ever day of divestment action on fossil fuels. Don't miss this opportunity to find out how you can get involved!
Michael Salvatico, ESG Research – Client Coverage, MSCI Inc. and Co-founder, Climakind: Companies that misuse the environment, their work-force and local communities litter your retirement savings. There is no excuse for a badly managed company. You can use your superannuation to improve the behaviour of companies and help ensure a better outcome for your retirement!
Make sure you are there to join in the fun.
An open invitation is extended to all who are "passionate about sustainability" to come and mingle with like minded people and listen to a speaker share their sustainability story.
Scheduled from 6pm-9pm, most of the evening is networking. There is a short presentation and guest speaker at 7pm.
When you register to attend, please share with your social networks and encourage other interested friends and colleagues to register and join us for a great evening.  Our volunteers can have professional name tags ready for collection at the door. For courtesy, please contact us if you register and then cannot attend.
No need to print tickets, simply register for free online prior to the event to get your own personalised Sustainability Drinks name tag. Late arrivals can also register at the door.