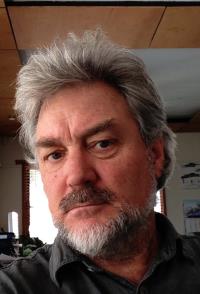 We are very pleased to announce Dick Clarke, Founding Director of Envirotecture and Director of Sustainability at Building Designers Australia (NSW), will be speaking at Sydney Sustainability Drinks on Wednesday 10 December.
Dick Clarke is principal of Envirotecture, a building design practice in Sydney. He is an Accredited Building Designer with 40 years experience in both architecture and building, focusing exclusively on ecologically sustainable and culturally appropriate development, and has received many Design Awards.
He is Director of Sustainability, and Past President of the NSW Chapter, of Building Designers Australia (BDA).
Dick is a Past President and Board Member of the Association of Building Sustainability Assessors (ABSA). He has a Master of Sustainable Futures degree by research at the Institute for Sustainable Futures, UTS. He sat on the Technical Advisory Committee of the Australian Government's highly acclaimed Your Home design guide, as well as having an ongoing role authoring and peer reviewing content. He is involved with various government and non-government bodies on environmental issues and the built environment. Dick regularly judges various industry design awards.
Dick is editor of the newest publication in sustainable design and building materials, Rethink Building Materials http://rethinkbuildingmaterials.com.au
GUEST SPEAKERS
Danielle McCartney, Manager – Sustainability, UTS
UTS is strongly committed to sustainability across the following key areas: Teaching and learning – how sustainability relates to your discipline; Research – centres of excellence, institutes, and collaborations; Campus operations – our buildings, services and facilities management; Community engagement – students, staff and community partners getting involved; Governance – our policies, strategies, guidelines and targets.
http://www.uts.edu.au/partners-and-community/initiatives/uts-green/sustainability-uts
Make sure you are there to join in the fun.
An open invitation is extended to all who are "passionate about sustainability" to come and mingle with like minded people and listen to a speaker share their sustainability story.
Scheduled from 6pm-9pm, most of the evening is networking. There is a short presentation from our main speaker at 7pm with guest speakers following.
When you register to attend, please share with your social networks and encourage other interested friends and colleagues to register and join us for a great evening.  Our volunteers can have professional name tags ready for collection at the door. For courtesy, please contact us if you register and then cannot attend.
No need to print tickets, simply register for free online 24 hours prior to the event to get your own personalised Sustainability Drinks name tag. Late arrivals can also register at the door.