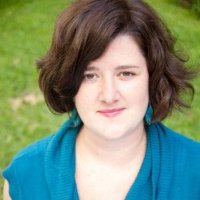 Sydney Sustainability Drinks has moved! Come join us at the Loft Bar, 15 Broadway Ultimo, next to UTS and just 4 minutes from Central Station. (The entrance is right next to Prevue Eyewear)
We are very pleased to announce Nicky Ison, Senior Research Consultant at the UTS Institute for Sustainable Futures (ISF), will be speaking at the next Sustainability Drinks Sydney on Wednesday 8 October 6-8pm at UTS Loft Bar.
Nicky Ison is a Senior Research Consultant at the UTS Institute for Sustainable Futures (ISF). She is an expert in the field of community energy, specialising in energy policy and governance, energy options assessment and community owned renewable energy. She is also Founder and Director of the Community Power Agency and Convenor of the Steering Committee at 100% Renewables Community Campaign.
Nicky was previously the National Convenor for the Australian Student Environment Network and gained five years' experience in the student and community climate sector as an advocate, facilitator and organiser.She has extensively researched community energy projects, including undertaking two research projects examining both the technical and governance aspects of community energy projects – The Governance of Community Energy Projects in the UK and Overcoming Technical Knowledge Barriers to Community Energy Projects in Australia. She was the lead author on the recent National Electricity Market Report Card for the Total Environment Centre and contributed to the Decentralised Energy Roadmap under the CSIRO's Energy Transformed Flagship.
Institute for Sustainable Futures (ISF)
https://www.uts.edu.au/research-and-teaching/our-research/institute-sustainable-futures
Community Power Agency
http://cpagency.org.au/
GUEST SPEAKER
Tom Nockolds, Pingala Community Renewables for Sydney – Pingala believe that renewable energy should replace fossil fuels.  We believe that our energy should be produced in close proximity to where it is needed.  We believe that everybody should be able to produce renewable energy and should have the right to share that energy. Pingala would like to see solar panels on as many of Sydney's buildings as possible.  We also believe that there should be widespread deployment of appropriate renewable energy technologies across Sydney. http://www.pingala.org.au
Make sure you are there to join in the fun.
An open invitation is extended to all who are "passionate about sustainability" to come and mingle with like minded people and listen to a speaker share their sustainability story.
Scheduled from 6pm-9pm, most of the evening is networking. There is a short presentation from our main speaker at 7pm with guest speakers following.
When you register to attend, please share with your social networks and encourage other interested friends and colleagues to register and join us for a great evening.  Our volunteers can have professional name tags ready for collection at the door. For courtesy, please contact us if you register and then cannot attend.
No need to print tickets, simply register for free online 24 hours prior to the event to get your own personalised Sustainability Drinks name tag. Late arrivals can also register at the door.