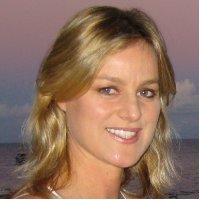 We are very pleased to announce Lisa McLean, Executive Manager Marketing & Communications and Low Carbon Manager at Flow Systems, will be speaking at Sustainability Drinks Sydney on Wednesday 11 March on the topic of WATER.

The event will coincide with the launch of the HotHouse Waterways Exhibition. From 23 March to 30 April, HotHouse will be installing a month-long exhibition in a creative space inside of Central Park shopping centre on Broadway. Details below.
SPEAKER
Lisa McLean, Executive Manager Marketing & Communications and Low Carbon Manager, Flow Systems – http://flowsystems.com.au
Founder and Director, Carbonwise Company
Lisa is a strategic communicator with global and Australian experience in galvanising business and government to adapt to change. Her strategic policy and communications experience working for President Clinton's Clinton Climate Initiative (CCI), NSW Office of Premier and as a political journalist give her deep insight into Flow's Corporate Affairs. Lisa is instrumental in delivering Flow's communications, engagement, marketing and low carbon strategy.
Carbonwise Company helps businesses realise emerging opportunities as we move to a low carbon economy. Carbonwise helps clients reduce their carbon footprint and develop systems, products and services that are cleaner and greener.
GUEST SPEAKER
Luke Poliszcuk, State Election Candidate, Greens NSW – Bankstown
Convenor, Sydney Sustainability Drinks
The Greens have announced that Luke Poliszcuk is their candidate for Bankstown in the NSW State Election on Sunday 28 March. 
Luke is a project manager in the renewable energy industry, with over 15 years experience in corporate sustainability and management roles. He holds a degree in environmental management from Sydney University and an MBA in Sustainable Management.
Luke will discuss the campaign focus issues of Transport, Education, Clean Energy, and WATER in the Bankstown area. For details on the Greens NSW Policies see:http://nsw.greens.org.au/policy
AFFILIATED EVENT: HotHouse Waterways Exhibition
REGISTER HERE for the free launch event on Monday 23 March.
The exhibition will feature bottles and jars of water from all over Sydney (contributed by members of the public) alongside an array of striking pieces of installation art that together tell a story of water in the life of our city, from fresh water to salt water and from human lives to the ecological health of our waterways and harbour.
Anyone can contribute! We are inviting you, your organisation, family, friends and wider networks to contribute a bottle or jar of water from a place in Sydney that is meaningful to you – be it your favourite beach, local river, fountain or kitchen tap! 
We aim to collect 1000 water samples from across the city and we would greatly appreciate your help.
How to contribute:
1.    Find an empty jar or bottle with a non-leaky lid. Preferably glass. No labels please
2.    Collect water from somewhere meaningful to you.
3.    Write your name and email on a scrap of paper and stick to the jar/bottle
4.    CLICK HERE to fill out this online form (quick and easy) 
5.    Bring your water to Sustainability drinks on Wed 11 March
Make sure you are there to join in the fun.
An open invitation is extended to all who are "passionate about sustainability" to come and mingle with like minded people and listen to a speaker share their sustainability story.
Scheduled from 6pm-9pm, most of the evening is networking. There is a short presentation from our main speaker at 7pm with guest speakers following.
When you register to attend, please share with your social networks and encourage other interested friends and colleagues to register and join us for a great evening.  Our volunteers can have professional name tags ready for collection at the door. For courtesy, please contact us if you register and then cannot attend.
No need to print tickets, simply register for free online 24 hours prior to the event to get your own personalised Sustainability Drinks name tag. Late arrivals can also register at the door.