Attendance is by Donation for this special event. Please donate to support the great work we do.
**No Need to Print Ticket**
We are pleased to announce Jeff Hansen and the Sea Shepherd Australia crew will be joining us for April's Sustainability Drinks event!
About Sea Shepherd Australia
Sea Shepherd Australia is a non-profit conservation organisation whose mission is to end the destruction of habitat and slaughter of wildlife in the world's oceans in order to conserve and protect ecosystems and species. Last December, Sea Shepherd embarked with 3 vessels and over 100 international crew members to the Southern Ocean Whale Sanctuary in Antarctica to once again safe the whales from the harpoons of the illegal Japanese whaling fleet. Together with the nine previous direct-action campaigns, Sea Shepherd has saved the lives of more than 6,000 whales. This season, Sea Shepherd located and pursued the whale poachers' factory ship on a record four separate occasions over the three-month period.  
Two of Sea Shepherd's ships and their brave crew have arrived back at their Southern Ocean base in Williamstown, just in time for our April Sustainability Drink's event. To honour their work, protecting ocean habitats around the world on behalf of us and future generations, we have dedicated our April event to Sea Shepherd. Come and mingle with Sea Shepherd crew members and hear the Australian Director Jeff Hansen speak about Sea Shepherd's role in Antarctica and the recent anti-whaling campaign. Jeff will show unreleased footage from the Antarctic campaign and provide a view on the ruling of the International Court of Justice (due on the 31st of March) regarding the legality of Japan's whaling operations following a law suit by the Australian Government. Jeff will also provide insight on Sea Shepherd's other campaigns globally and here in Australia to safe sharks, dolphins, seals, turtles, and other marine life. 
We will also organise exclusive ship tours for members of the Sustainability Drinks network. More information will follow as soon as the third vessel, the M/Y Bob Barker, has returned back to Melbourne. Stay tuned!

Check out the Sea Shepherd: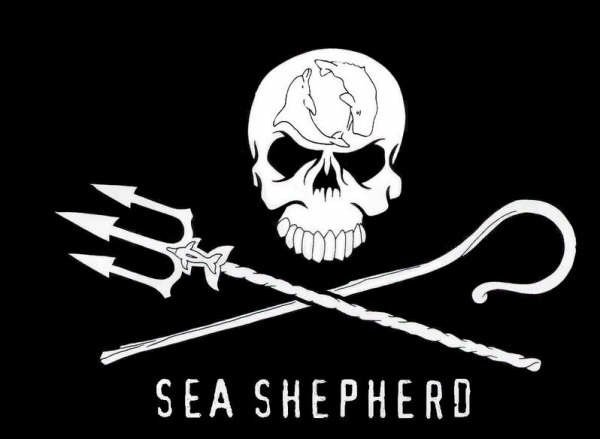 on Facebook
 on instagram #seashepherd
 & on twitter #seashepherd
About Jeff Hansen:
Jeff joined Sea Shepherd in 2006 as a ground support volunteer in the Perth Chapter and his passion for marine conservation was quickly noticed. 
Jeff was subsequently invited to serve on board the M/Y Steve Irwin during Sea Shepherd's 2007-2008 Antarctic Whale Defence Campaign called Operation Migaloo. His role as Quartermaster, based on the bridge, saw Jeff make a strategic call which resulted in discovering the location of the centrepiece of the whaling fleet, the Nisshin Maru factory vessel.  Upon returning from the campaign Sea Shepherd leader Captain Paul Watson offered Jeff the position of Australian Director. During Operation Migaloo the direct action by Sea Shepherd spared 500 whales from the harpoon – around half the whalers' quota.
The following year Jeff again served on board the M/Y Steve Irwin as Quartermaster during Operation Musashi where the Steve Irwin and crew survived a harrowing ordeal of being trapped in pack ice in the freezing waters of Antarctica. Again, Jeff was instrumental in locating the Japanese whaling vessel the Keiko Maru. As a direct result of the brave crew, dedicated volunteers and supporters around the world, 308 whales were saved.
Jeff is a big believer in direct action and is very proud to be part of the whales' navy, making sure that there is a future for everyone. Jeff has been instrumental behind the scenes to make sure that the recently completed whale defence campaign, Operation Relentless, is as successful as last year's where the Japanese whalers could only catch 9% of their self-allocated quota. 
Make sure you are there to join in the fun.
An open invitation is extended to all who are "passionate about sustainability" to come and mingle with like minded people and listen to a speaker share their sustainability story.
Scheduled from 6 pm – 8 pm, most of the evening is networking. There is a short presentation and guest speaker at ~7 pm.
When you register to attend, please share with your social networks and encourage other interested friends and colleagues to register and join us for a great evening.  Our volunteers can have professional name tags ready for collection at the door. For courtesy, please contact us if you register and then cannot attend.