We are pleased to announce that Dr. Martin Blake and Steven Brett will be presenting at the upcoming Brisbane Sustainability Drinks event.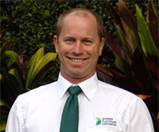 Steven Brett is President of the Interior Plantscaping Association of Australia and NZ & Owner of Bretts Plants, an interior plantscaping company that "Brings Workplaces To Life" throughout SEQ. Interior plantscaping has been a large part of Steven's life since the age of seven working in the family business on Queensland's Sunshine Coast.
Steven's 24 years of experience combined with his knowledge of the latest business practices and technologies is assisting the industry to continue to "grow" and prosper for the next generation.
Steven will be presenting "PLANTS IN YOUR WORKPLACE" Improve your bottom line" which is the latest research results from Dr Margret Burchett, University of Technology Sydney. Also Steven will be discussing his latest project putting together an interior plantscape design manual for Architects, Interior designers and landscape architects to assist them to design and specify interior plantscapes.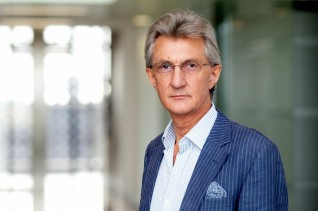 Dr. Martin Blake is one of the Top 100 Global Sustainability Leaders of 2011 and 2012. He is a global sustainability visionary and strategist, an expert in Blue Economy and integrative design, chairman, company director, speaker and mentor. He holds a working portfolio of board directorships and advisory roles encompassing Asia, Australia, Canada, the USA and Europe.
He is the owner of Blake Advisory, the Co-founder and Director of the "be sustainable" group of companies, the Founder and Chair of Carbon Zero Solutions, a Non-Executive Director of Sabien Technology, Ecologic Transportation, and Amida Recruitment, a Patron of Eradicating Ecocide, as well as a Strategic Advisor to the Boards of CarbonSystems, MOSS (Models of Success and Sustainability), and The Upcycle the Gyres Society.
Dr Blake chairs and advises a multitude of strategic groups, all focused on the development and deployment of energy efficient infrastructure. He is an Adjunct Professor of Sustainable Business Development at both Griffith University and the University of Southern Queensland, and is also a Visiting Fellow at the Business School of the University of Hull in the UK.
Throughout the course of his career, Dr Blake has been involved in sustainability practices on the islands of Bahrain, Singapore, Bali, Guam and Dominica.
Dr Blake is internationally recognised as having designed and deployed one of the most successful energy conservation programmes in the world, saving millions of pounds annually and winning multiple National and International awards. 
Dr Blake will be sharing his story and also talking about Beyond Green – Regenerative Design and The Blue Economy.  How systems thinking and smart innovation are delivering major sustainability successes.
Make sure you are there to join in the fun.
An open invitation is extended to all who are "passionate about sustainability" to come and mingle with like minded people and listen to a speaker share their sustainability story.
Scheduled from 6 pm – 8 pm, most of the evening is networking. There is a short presentation and guest speaker at ~7 pm.
When you register to attend, please share with your social networks and encourage other interested friends and colleagues to register and join us for a great evening.  Our volunteers can have professional name tags ready for collection at the door. For courtesy, please contact us if you register and then cannot attend.