We are pleased to announce our May speaker is Dr. Anne Sharp, Associate Professor of the Ehrenberg-Bass Institute for Marketing Science, University of South Australia.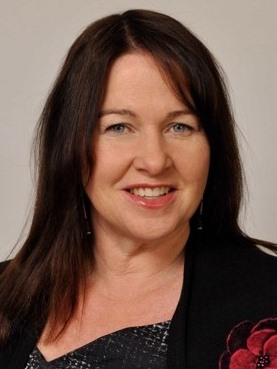 Anne leads the Institute's research in sustainable marketing, with a particular interest in interventions encouraging behaviour change for improved environmental outcomes.
Her recent work includes the evaluation of retail bans on single use plastic bags, householder waste and recycling behaviour, and developing measures for repairing, reusing and waste avoidance. Anne also researches retail shopper behaviour, with current work looking at the effect of consumer goods carbon labelling on choice.  
She is a Chief Investigator on a three-year Australian Research Council grant examining householder food waste behaviours.  All Anne's work has the common theme of applying marketing science knowledge to sustainable marketing.
Anne has published over 50 academic papers, with her work appearing in respected journals such as the European Journal of Marketing and the International Journal of Research in Marketing (twice). The Institute's strong industry-partnering in its research has seen Anne work with government, regulatory bodies as well as industry. Anne is a full member of the Australian Market and Social Research Society and teaches Market Research at both the undergraduate and postgraduate level.
Her talk explains what sustainable marketing is and why it is important for both marketers and non-marketers to understand. Drawing upon known patterns of buyer and consumer behaviour, it discusses what is realistic to expect from our sustainability efforts and illustrates with case examples how marketers and other discipline areas can work together to achieve behaviour change for improved environmental outcomes.  
Make sure you are there to join in the fun.
An open invitation is extended to all who are "passionate about sustainability" to come and mingle with like minded people and listen to a speaker share their sustainability story.
Scheduled from 6 pm – 8 pm, most of the evening is networking. There is a short presentation and guest speaker at ~7 pm.
When you register to attend, please share with your social networks and encourage other interested friends and colleagues to register and join us for a great evening.  Our volunteers can have professional name tags ready for collection at the door. For courtesy, please contact us if you register and then cannot attend.