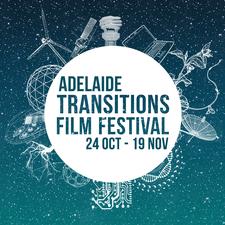 We are pleased to announce that the Adelaide Transitions Film Festival Closing Night Drinks will be co-hosted by Sustainability Drinks Australia.
The Transitions International Film Festival is a visionary film program dedicated to showcasing ground- breaking documentaries about our global culture in transition towards a sustainable future. 
The Festival closes with a fun night of food, drinks, good company and great conversation.  Guest speaker includes RipeNearMe (www.ripenear.me) Founder Alistair Martin.  
RipeNearMe is about bringing more homegrown food to kitchen tables around the world. Not just for the culinary benefits of more heirloom and organic foods, but also to improve the environmental impact that food has on our planet.  Food waste, fossil fuel derived fertilizers, industrial agriculture and long distance transport all contribute to the planet's climate crisis.
Urban agriculture is a global movement that seeks to address these issues, and RipeNearMe aims to provide the marketplace for urban growers (of all sizes) to make their efforts rewarding, which helps to make homegrown produce a viable and profitable part of the modern food system.  The site itself connects communities with the abundance of fruit, veg and produce growing around them and after launching in mid 2013 growers have posted food across Australia and the globe.  
Make sure you are there to join in the fun. An open invitation is extended to all who are "passionate about sustainability", and/or who have attended the Adelaide Transitions Film Fesitval, to come and mingle with like minded people and listen to a speaker share their sustainability story.
Scheduled from 6 pm – 8.30 pm, most of the evening is networking. There is a short presentation and guest speaker at ~7 pm. When you register to attend, please share with your social networks and encourage other interested friends and colleagues to register and join us for a great evening. Our volunteers can have professional name tags ready for collection at the door. For courtesy, please contact us if you register and then cannot attend. 
Please note that this event is held in the Upstairs Black & White Function Room at the Colonel Light Hotel.